Technologies protected in 2022



ICREA

EXPERIMENTAL SCIENCES & MATHEMATICS

Morgan Mitchell
(ICFO)

ENGINEERING SCIENCES

Hugues de Riedmatten
(ICFO)
Alejandro Goñi
(CSIC – ICMAB)



Spectral shaper illumination device

Josep Nogués
(ICN2)

Fluid disinfection method, fluid disinfection device and metal filter for disinfecting pathogens of a fluid flow

Ciara O'Sullivan
(URV)

In vitro method for detecting antibodies in a sample

Javier Ramon Azcón
(IBEC)

Real-time tracking of apoptosis

Stephan Roche
(ICN2)

Mechanical property and thermal stability improving method using SAME

Albert Tarancón
(IREC)

A layered estructure comprising a composite thin layer deposited over a base electrolyte layer in an electrochemical device, a process for manufacturing and uses thereof
Secondary cells

Xavier Trepat
(IBEC)

Cell culture system and cell culture method

LIFE & MEDICAL SCIENCES

Joaquín Arribas
(PSMAR & VHIO)

Immune cells expressing chimeric antigen receptors and bispecific antibodies and uses thereof

Christian Brander
(IRSICaixa)

Boosted immune monitoring methods for assaying antigen-specific T cell response
Combination of a TLR7 modulating compound and an HIV vaccine
Dosage regimens for vaccines

Miguel Chillón
(UAB)

Nucleic acid construct and vectors for podcyte specific expression
Secreted splicing variant of Klotho for treating motor function impairments
Secreted splicing variant of Klotho for extending lifespan
Secreted splicing variant of Klotho for treating muscle disorders

Toni Gabaldón
(BSC-CNS)

Method for screening for colorectal cancer using fecal microbiome profiling

Tomàs Marquès
(UPF)

Method to detect and discriminate cytosine modifications

Pablo Menéndez
(IJC)

Humanized CD1a targeting moiety for the treatment of CD1A-positive cancer

Luis Serrano
(CRG)

Therapeutic cytokines and methods

Laura Soucek
(VHIO)

Combination therapy for the treatment of cancer
Method for predicting response to a cancer treatment
Spin-off company created in 2022
Supported by the Institut Català d'nvestigació Química (ICIC) and ICREA
Entrepreneur: ICREA Research Professor Julio Lloret
Born in April 2022
JOLT's technology is a competitive coating treatment that can be applied to electrode supports in electrolysers & fuel cells. Such a process produces metal oxides with significantly improved performance at a reduced cost.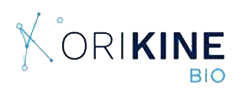 Supported by the Centre de Regulació Genòmica (CRG) and ICREA
Entrepreneur: ICREA Research Professor Luis Serrano

Orikine Bio is based on the unique Foldikine technology developed at the lab of Dr. Luis Serrano. Its versatile platform delivers optimized best-in-class cytokines to maximize clinical benefits. Initial focus is on anti-inflammatory and regenerative auto-inflammatory and auto-immune diseases with potential to extend to other cytokines and diseases such as cancer and allergy.